URGENT NEED FOR EXPANSION JOINTS?
To help clients in urgent need for Expansion Joints Belman provide outstanding service and quick delivery as well as exceptional service throughout the process – we call it Belman Fast Track Service. Belman's fast track service is the solution for clients that have unplanned shutdowns, leaking Expansion Joints, part failures and other such problems. In such circumstances clients need extraordinary short delivery times, emergency service or additional assistance.
Belman Fast Track Services include:
Express response and delivery time
Fast design and manufacture of a clamshell repair bellow
Fast design and manufacture of a new Expansion Joint
Fast Refurbishment of an existing Expansion Joint (if sent to Belman or alternatively, repaired on-site)
Fast Trouble shooting of a part failure and design & manufacture of a new Expansion Joint/-s
Client benefit
The guaranteed Belman Fast Track Service ensures client benefit:

Assigned contact person from first contact to delivered item
Cost efficient solution and price
If required, Fast Track trouble shooting (if the existing expansion joint/-s design needs to be reviewed and improved)
Delays minimized in all processes (including special production process)
Elevated priority and due care during production process to ensure the shortest possible lead time
If requested by the client Belman can deliver progress reports throughout the project.
Guaranteed Express Delivery: Fastest possible on time delivery globally. Belman secures the best delivery method that corresponds to the required delivery time.
Track & trace numbers are shared with the client and Belman carefully follows up once the Expansion Joint/-s is sent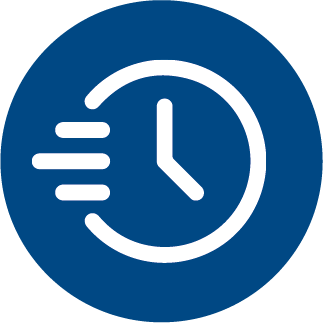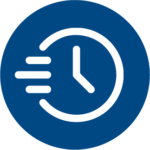 GUARANTEED EXPRESS DELIVERY
Having MADE SIGNIFICANT VALUE FOR MANY CLIENTS ALREADY
Fast Track Service already provided to Clients:
7½ hours delivery time for a Swedish client
(from order to delivery on-site)
Delivery of a customized double bellow DN 600 within 24 hours to Belgium
(from order to dispatch)
2 pcs. Expansion Joints for a process plant in Malaysia completed in only 3 working days.
Working around the clock on +60 Expansion Joints in order to minimize an unexpected shutdown for a power plant
Slashing a 12 week lead time down to just 5 weeks for a nuclear power plant (incl. full documentation)
Reducing delivery time to 12 weeks on FCC units for an oil refinery (See the case story here)
HELPING A CLIENT
IN URGENT NEED
The client said in his urgent inquiry, that he knew this was a long shot, but he wanted to know if Belman at any chance was able to produce a replacement Expansion Joint for him to be delivered on-site in the Netherlands within a few days? The answer from Belman was clear, of course!
Clients that have benefitted from the Belman Fast Track Service to their full satisfaction:
IN HOURS, DAYS or what you need
We can support your request for timelines and follow your requested transport mode – no matter if an helicopter is needed to land in
an airport nearby – or if you prefer taxi, special courier etc.
Fast Track Service – On-site service team
The Belman on-site service team exists to support clients. The service team has vast experience through working on many different sites across industries and countries. Belman's on-site service team is available to respond to urgent on-site service tasks and requests. Learn more about our on-site services and the on-site service team here: Belman On-site services
Belman Fast Track on-site service includes:
On-site installation of a Clamshell Repair Bellow (a larger bellow is welded around the existing Expansion Joint to eliminate unexpected leakages)
If a shutdown is possible – the service team can remove the damaged Expansion Joint and install a new Expansion Joint
On-site inspection of an unexpected leakage and suggestions for remedial actions