Here you will find answers from Expansion Joint specialist to frequently asked questions (FAQ) on Expansion Joints. Following FAQ's are guideline questions that clarify most of the common situations and questions that Belman has been asked frequently. The questions are categorised based on their subject. If you do not find the answers to the question, that you are looking for, please leave us a message and we will be glad to help you.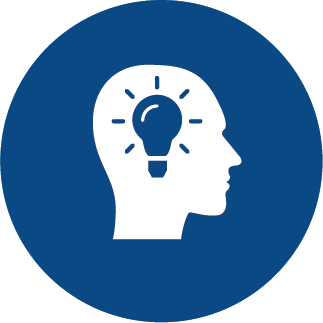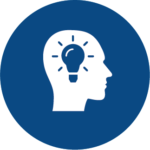 Can the Expansion Joint handle misalignments?
No, if not designed for this, the Expansion Joints cannot handle misalignments.
How is the quality of the Expansion Joints assured?
All Expansion Joints undergo visual inspection, all bellows are tightness tested and most Expansion Joints are pressure tested. There are two different test types: non-destructive and destructive testing. In most cases non-destructive testing is made. As Belman are able to execute tests and inspections in-house, our documentation is generated quickly and in accordance with client requests. The ability to provide quick documentation ensures that no time is lost. Read more about quality assureance and quality control at Belman here: QA & QC at Belman
What is the highest pressure and temperature that an Expansion Joint can take?
Expansion Joints can be designed for very high temperatures (up to 1000 degC. or more) and up to 150 barG pressure or more on request.
Who performs the test and how is that specified and reported?
Depending on the design code, client requests and request for third party authority Belman can perform the test with and/or without third party inspection. The test is documented in the documentation files that accompany the Expansion Joint. Clients are always welcome to attend tests and final inspections.
What is the price level?
The price is dependent on the size, complexity, materials used and the design. Belmans expertise in customised solutions enable us to provide cost efficient Expansion Joints to the client. For that reason, selecting a customised solution does not necessarily add to cost – as it will be engineered for the exact purpose, parameters and eventual issues – and therefore in the long run the Expansion Joint can be cost saving. For catalogue Expansion Joints clients can upon request get access to a price module in the BelMaker Light® software. Get BelMaker here: BelMaker – Product Finder
How to install Expansion Joints correctly?
Why do Expansion Joints fail?
Despite looking strong the Expansion Joint – and especially the bellow is extremely fragile. The Expansion Joint should be handled with due care. Failure can be due to many reasons, however mostly: Shipping and handling damage, improper installation, incorrect fixation, improper guidance and support, exposure to higher pressure and/or temperature than designed for and exposure to torsion.
How much maintenance is required for Expansion Joints and how often?
A correctly dimensioned and carefully installed Expansion Joint does not require any special maintenance other than the inspection that is carried out for the other parts of the pipe system in which the Expansion Joint is installed.
How can I see specifications on the Expansion Joint for now and for later replacement??
Either in the documentation book or on the tag plates of the Expansion Joint.
How long is the delivery time for Expansion Joints?
The delivery time depends on the size, complexity and quantity. It is
of course also depended on the availability of the materials chosen. Belman holds a large stock of raw materials which ensures a short delivery time. Most Expansion Joints are produced on an order-to-order basis – and the delivery time varies very much from supplier to supplier. Belman has the shortest delivery time on the market. If required, the delivery time can be fast track, which is extra short lead time service provided to clients upon request.
How is the Expansion Joint delivered and who organises it?
Depending on the geographic location, size and time, Expansion Joints are delivered by sea, road, rail or air freight. The client can arrange by themselves acting on the data provided by Belman. In most cases the transport is organised by Belman for delivery to any site and/or client warehouse anywhere in the world. Being a global supplier Belman always finds a cost-efficient transport method of delivery – even for special transport.
If you would like to know even more or if you did not find the answer to your question, please do not hestitate to contact us or to check out our Ultimate Guide for Expansion Joints, which describes the fundamentals of Expansion Joints.
The Belman Expansion Joint Specialists have written many interesting articles on Expansion Joint issues and subjects, which is highly relevant for understanding the fundamentals and the typical questions on Expansion Joints. In the Technical Library these articles are gathered.
The Belman Expansion Joint Specialists have made many interesting videos on Expansion Joint issues and subjects, which is highly relevant for understanding the fundamentals and the typical questions on Expansion Joints. In the Videothek all these videos are gathered.