EXPANSION JOINTS : MADE IN EUROPE
Belman Expansion Joints are made in Europe and made with care. Care for the environment as well as care for humanity.
Care is fundamental priority at Belman. We see it as our responsibility to run an environmentally, ethically, safe and socially responsible operation. This orientation is reflected in everything we do.
Made in Europe
Aside for care being a priority for Belman, Belman due to its location in Europe is governed by the prevailing legislations. Both Denmark and Europe have strict prevailing regulations for businesses on how they operate in terms of environment, safety, human as well as running ethically correct businesses. Belman are of course proud to adhere to these regulations as well as having our own goals in these areas.
For you as a client this means
At Belman you get Expansion Joints that is made in Europe and made with care. The Expansion Joints are made with orderliness demonstrating care for the environment, care for good working conditions for employees, care for decent business methods, care for chemical and waste management as well as respect for costs.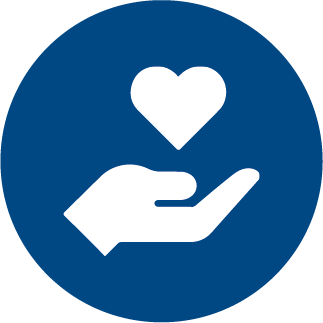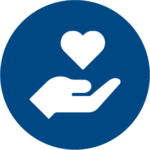 3 Reasons why Belman Expansion Joints are a sustainable product
Belman Metallic Expansion Joints are made completely from austenitic stainless steels, high alloyed steels and carbon steels. All parts on the Expansion Joints therefore can be recycled,
and this makes Belman Metallic Expansion Joints
100% recyclable.
Belman is located in an open, spacious area surrounded by nature and clean air. Production halls at Belman are spacious, clean and light providing a good and safe working environment.  Manufacture of Expansion Joints do not include any hazardous chemicals and risk to the environment.
Belman Expansion Joint are highly engineered, for the client to achieve the optimal solution to accommodate pipeline movements. The correct Expansion Joint design ensures longer service life and safe operation by providing a long-term durable solution improving total cost of ownership (TCO) as well as avoiding early replacement and unnecessary use of resources.
 FOR ENVIRONMENT, SAFETY, WASTE REDUCTION & COSTS
REDUCING CARBON FOOTPRINT
CARBON NEUTRAL ELECTRICITY
Belman has a certificate that our electricity supplier is comitted to buying carbon certificates. With this action Belman has supported the green transition by buying carbon neutral electricity from Wind Power.
HEAT FROM CIRCUMSPECTIVE SOURCES
Belman is heated with wasteheat from a coal fired power plant and within near future Belman will be heated heat pumps driven by wind turbines
ENERGY-SAVING PREMISES AND ACTIONS
Via well insulated buildings, Belman reduce consumption of energy to heat the premises as well as LED ligthts reduces the consumption of electricity.
Expansion Joints packaging is per client request. If no request Belman urge to use recycled pallets, recycled cardboard boxes and corrugated paper. Polystyrene box filling or other small particles that are wind bourne are deselected.
Urge to minimise scrap and waste. Strict procedures for waste management. Waste is sorted for recycling.
REUSE PRESSURE TEST WATER
Water for pressure testing is managed and stored in a special tank enabling Belman to reuse it to avoid overconsumption of water.
IF NEEDED BY CLIENTS BELMAN PROVIDES
DATA FOR CARBON FOOT PRINT REPORT
ENSURE LONG-TERM
COST SAVINGS
Selecting a highly optimised Expansion Joint solution results in a slightly higher purchase price, however the total cost of ownership (TCO) will be much lower. Belman's highly customised Expansion Joint designs will have a longer service life as well as avoid unplanned shutdowns and early replacements. By entering with Belman Design at an early stage, the client achieves the right Expansion Joint solution and design as well as an optimised piping system section involving Expansion Joints. This is care – care for costs, care for operation, care for safety and care for the environment.
Aside from the dedicated client focus Belman is very keen on being a great and preferred place to work. Our employees are our heros. Belman is also known for welcoming foreign employees and successfully integrating them into our company culture. Belman is dedicated to integrate and develop employees, young people and help people with challenges  suceed in finding their career path. Belman is known for being a good place to learn and develop. Belman has been awarded for this work.
Every year Belman donate the full amount usually spent on Christmas cards, Christmas gifts and postage to non-profit charity organizations. Through the years Belman has supported: