In order to offer a complete product range for our customers, Belman also designs and supplies Rubber Expansion Joints. As our core competence is the design and manufacture of Steel Expansion Joints, we have formed close partnerships with experienced and skilled manufacturers of Rubber Expansion Joints. This ensures that our customers derive the same benefits from our Rubber Expansion Joints as from our Metallic Expansion Joints.
A Rubber Expansion Joint is a flexible unit that is manufactured from natural or synthetic elastomers or fluoroplastics and, if necessary, a reinforcement of the bellow (steel, nylon or aramid) is added. Rubber Expansion Joints are the perfect solution for pipe systems to absorb movements, vibrations or noise, resulting in the significantly prolonged service life of the pipe work and connected equipment.
Design range within Rubber Expansion Joints
Staying true to our core competences, we are aside from a large standard product program also able to provide customised solutions within Rubber Expansion Joints. As always we welcome challenging tasks, we will deliver the most effective solution from both the operational and economic perspective. Belman Rubber Expansion Joints can be designed within the range:

DIMENSIONS:
Up to DN 5000

PRESSURE:
Up to 25 Barg / 362 psi

TEMPERATURE:
Up to +130°C

MATERIALS:
EPDM, Pertunan NBR, Hypalon
CSM, Butyl IIR, Viton®, SI, ECO,
Chlorprene CR.

TESTS:
Visual test, pressure test
or as per
client specifications

CERTIFICATES:
Bureau Veritas, Lloyd's Register,
DNV, China Class Societies
and more on request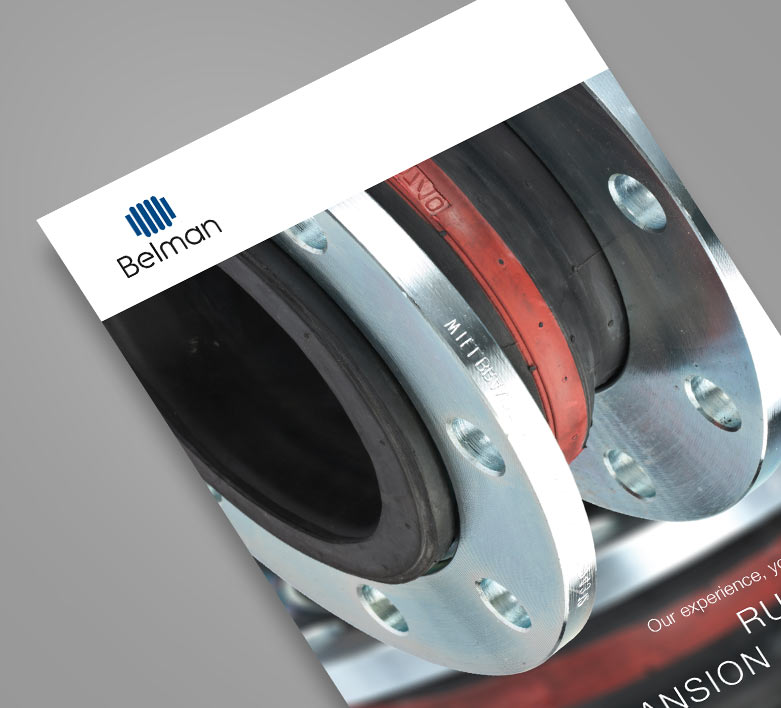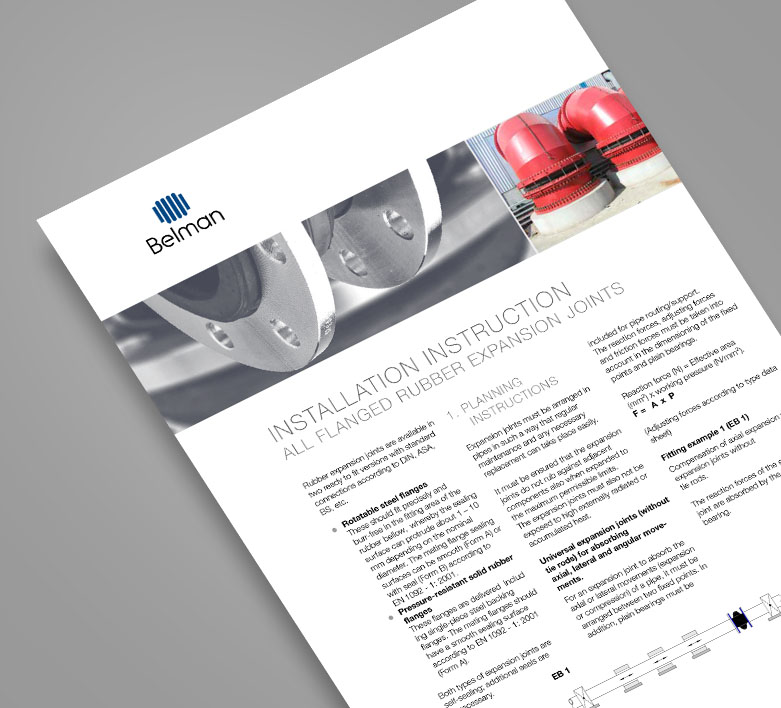 GET THE
INSTALLATION

INSTRUCTION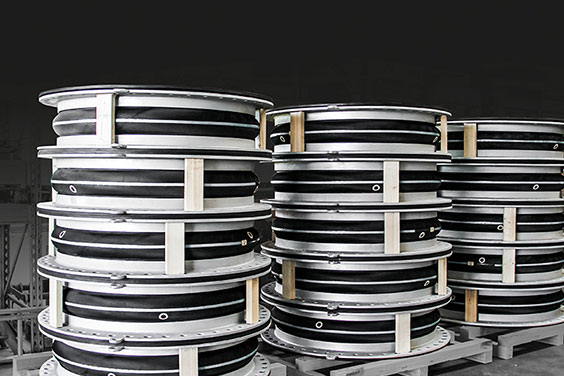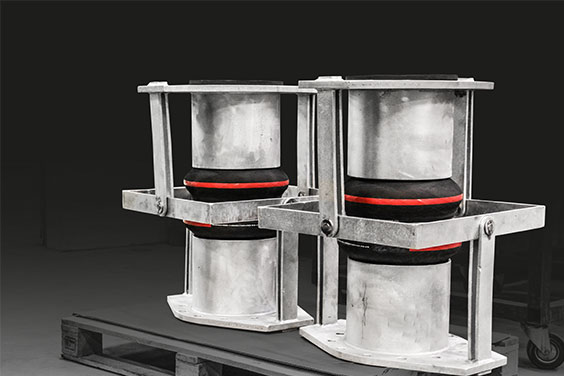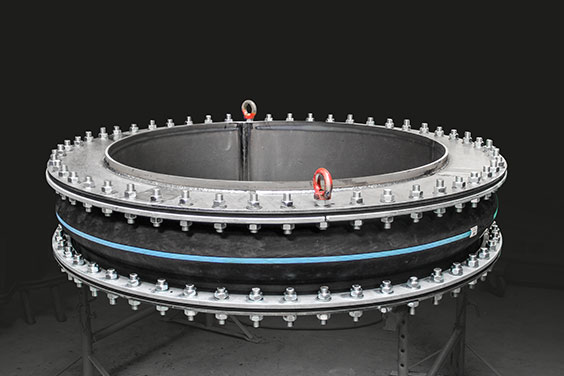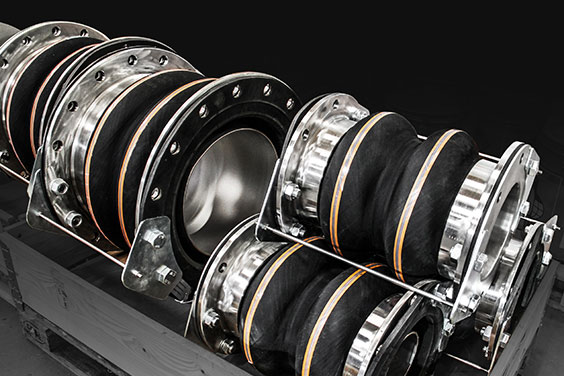 Rubber Expansion Joints find use in a broad range of industries and aplications such as:
Power plants
Desalination plants
Water treatment plants
Sewage systems
Oil & gas
Chemical plants
Pulp and paper plants
Ships
Food and drinks process plants
In these plants Rubber Expansion Joints are installed in/at: Cooling systems, Pumps, Heating, Ventilating, Air conditioning, Piping systems, Sanitary piping systems etc.
Hot water
Cold water
Waste water
Compressed air
Cooling water
Sea water
(Exhaust) Gas (up to 180°C)
Acid
Leach
Oil
Some oily medias
Rubber Expansion Joints absorb following movements in either single plane or multiplane: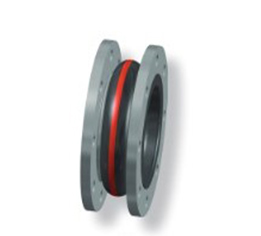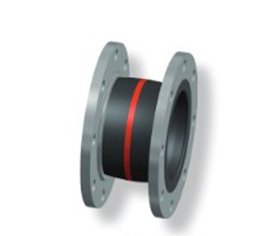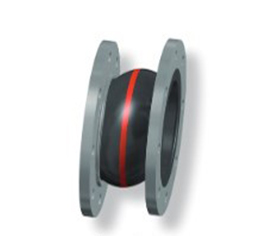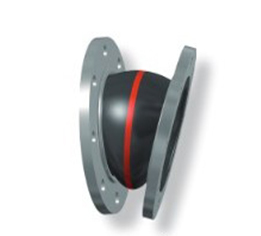 Belman Rubber Expansion Joints are designed and manufactured according to the need of the application and as per client specifications. If required by the client Belman can design according to any design code specified. The design and construction of the Rubber Expansion Joint is based on the application, sourrroundings and media – and therefore taking into consideration: Chemical resistance of internal layers, weather, ozone and UV-resistance of external layers, temperature and pressure resistance, movement absorption capabilities.
Rubber Expansion joints are build up by an outer cover and an inner cover which is medium resistant and then reinforcement which is pressure resistant. Depending on the design data further accessories suchs as: Vaccum supporting rings, inner sleeve, tie rods, gimbals etc. can be applied.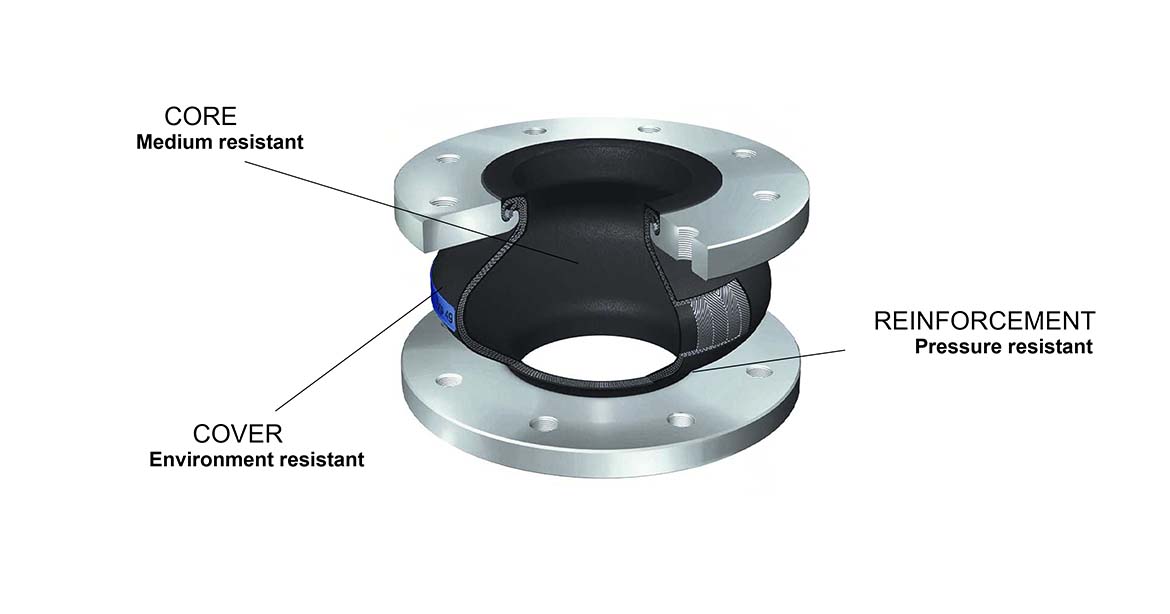 What are the advantages of using Rubber Expansion Joints?
Optimum solution for narrow spaces, still able to absorb large movements due to the flexible bellows
Absorb axial-, lateral-, and angular movements
Temperature resistant
Chemical resistant
Corrosion resistant
Reduce water shock
Safe, reliable, durable
Maintenance-free
Managing flexibility and pressure is optimized
Low spring rates
Vacuum and pressure proof
Can accommodate line misalignment
Sound deadening effects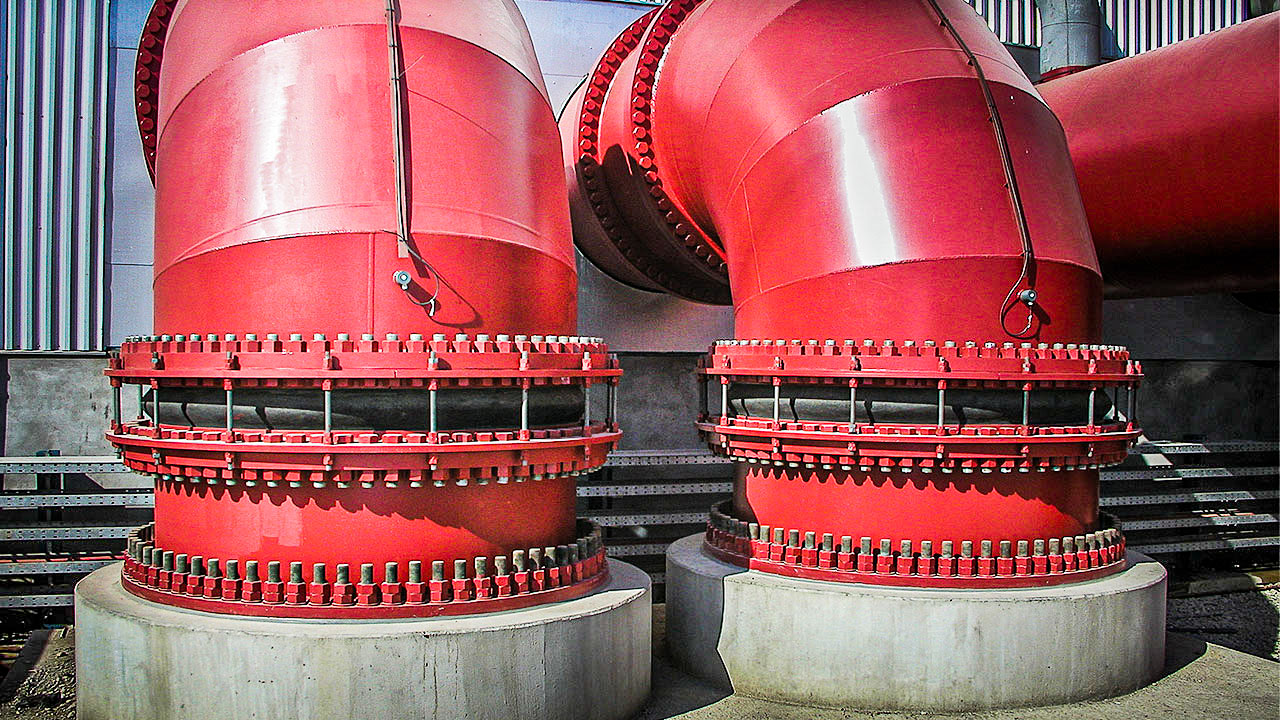 Belman is known for high quality products and therefore our quality control is a fundamental part of our business. All processes during production designed by the Belman quality engineers, is strictly follow and implement according our procedures and instructions and carefully inspected by Belman quality inspectors. All checks and inspections are done according to the strict prevailing Belman quality control procedures which is part of the Belman ISO 9001 quality management system approved by DNV.
ITP & Test
Inspection test Plan generated by the quality management system makes sure that each step of manufacturing has the appropriate inspection points such as Hold and Witness points.
Based on manufacturing code, project specification, application, media, and eventual ship classification rules Belman performs a large variety of quality tests including destructive, non-destructive testing and proof testing. All tests can be witnessed by the 3rd part based on the customer and classification requirements.
Destructive test: such as life cycle test and burst test to validate the design, i.e., vessels and offshore platforms
Non-destructive test such as Visual testing, dye penetrant test, Radiography examination, Magnetic testing, ultrasonic testing, hardness testing and PMI for all applications
Proof tests: leak test with air, leak test with helium and former gas, hydrostatic pressure test for all application
EXPERIENCED & APPROVED SUPPLIER
Equinor (Statoil) • Ørsted • PKN Orlen • National Power • Vietnam Oil And Gas Group (Petrovietnam) • Chevron • Ministry of Energy and Water (MEW) • Korea East-West Power (Korea Electric Power Corporation) • Shell • Copenhagen Infrastructure Partners (CIP) • DOW •
Conoco Phillips • ADWEA • RTCC • Saline water conversion corporation(SWCC) • Hitachi • The National Company for Infrastructure • Fauji Fertilzer Company Ltd • Lundin Energy • BP • Abu Dhabi Transmission and Despatch Company (Transco) • Coppex S.p.A
FAQ ON RUBBER EXPANSION JOINTS
When to select a rubber expansion joint?
Rubber Expansion Joints are preffered over Metallic Expansion Joints in the event of low temepratures, non-aggressive medias and when need for noise reductions as well as vibrations occuring in the piping system.
What are the typical failures of Rubber Expansion Joints?
The typical failures on Rubber Expansion Joints are:
Bolt torque to high
Wrong counter flanges
Crack of reinforcement through over-stretching
Mounting with sharp tools
Drying-out due to high temperatures
(>110°C) and gaseous mediums (i.e. air)
Medium in-compatibility of the rubber
Torsion (wringing)
Using for vacuum applications
without support ring
What information is needed to design a Rubber Expansion Joint?
To design a Rubber Expansion Joint Belman needs to know the following:
Nominal diameter / Connection
Pressure (working/design pressure)
Medium
Temperature (working/design pressure)
Needed movement
Flow rate / flow speed
What kind of plant / engine / machine (if necessary CE-Marking)
With / without third party Inspection (TÜV, GL, LR, etc.)
REASONS TO DO BUSINESS WITH US