Crossover Piping Bellows are another example of the specialised steam pipe Expansion Joints. These are installed at steam turbines where high-pressure/ high- temperature steam is transferred to one or more low pressure turbines.
This system increases efficiency by taking the remaining energy in the steam and pass it through the high-pressure part of the system, thus using it to drive the machines at the low pressure section. The special Steam Pipe Expansion Joints are installed in the pipe system connecting the turbines where they absorb the thermal growth of the pipe system together with any movement of the turbine nozzles occurring under load conditions.
Design range and scope of supply within Crossover Piping Bellows
Crossover Piping Bellows are available in all sizes and materials.


PRESSURE:
Up to 150 barg or more if required

TEMPERATURE:
-256°C to +1000°C

MATERIALS:
Austenitic stainless steels, High alloys, Duplex, Titanium, Hastelloy,
Incoloy, Inconel, Alloy 59

DESIGN CODES:
EN 13445, EN 13480, EN 14917
ASME VIII, div.I, ASME B31.3
ASME B31.1, EJMA, AD 2000
and others on request

TESTS:
Radiographic examination (X-ray), Helium leak testing, Pressure test, Air test, Dye penetrant test, Magnetic particle examination and many more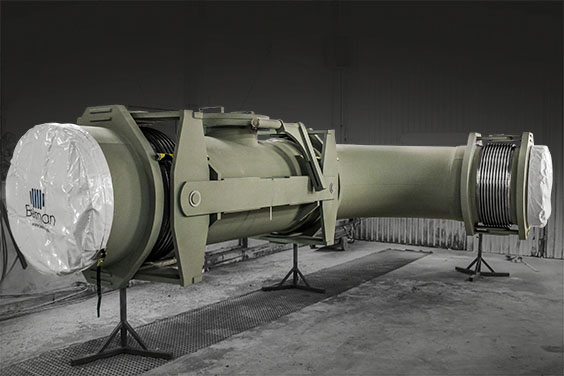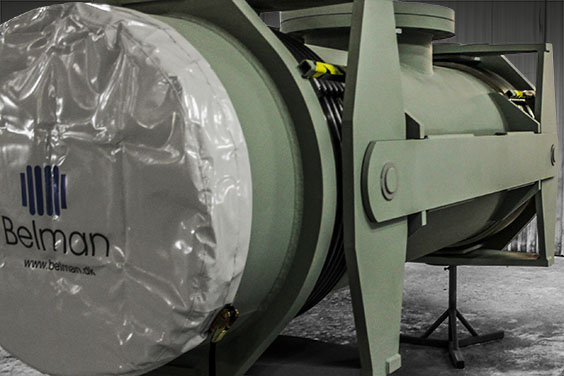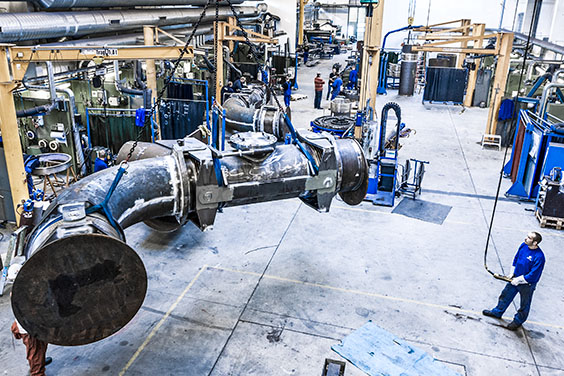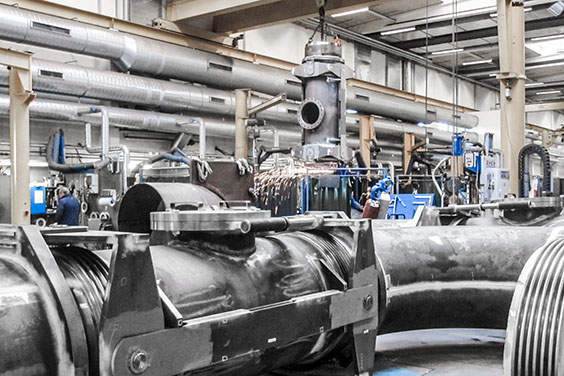 Crossover Piping Bellows are mainly used on steam turbines (exhaust, condensers and crossover piping).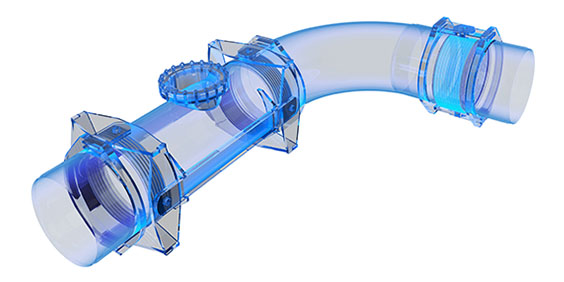 Crossover Piping Bellows are available in all types to suit the turbine and are typically bespoke items. The types can be:
Crossover Piping Bellows are invariably custom-designed to suit the arrangement of the turbines and interconnecting pipe system. Depending on the pipe arrangement, the Expansion Joint type may be an articulated design, corner relief design, hooded design or a combination of Angular Expansion Joints and Lateral expansion joints. A very important part of the design process is that the Expansion Joint designer ensures that the forces and movements resulting from thermal and mechanical movement are within the acceptable limits specified by the turbine manufacturer. The turbine exhaust nozzles are normally the most sensitive to mechanical loads.
What are the advantages of using Crossover Piping Bellows
The introduction of Crossover Piping Bellows enables the thermal and mechanical movements to take place without imposing unacceptable loads on the turbine casing. A pressure-balanced arrangement is invariably used to eliminate any pressure forces from the bellows in the Expansion Joint, and it would be impractical to provide separate fix points on the pipe system to contain these loads. Good Expansion Joint design results in minimal loadings to the turbine casings as to improve the efficiency and reliability of the turbines that are one of the most critical parts of a power plant.
Belman is known for high quality products and therefore our quality control is a fundamental part of our business. All processes during production designed by the Belman quality engineers, is strictly follow and implement according our procedures and instructions and carefully inspected by Belman quality inspectors. All checks and inspections are done according to the strict prevailing Belman quality control procedures which is part of the Belman ISO 9001 quality management system approved by DNV.
ITP & Test
Inspection test Plan generated by the quality management system makes sure that each step of manufacturing has the appropriate inspection points such as Hold and Witness points.
Based on manufacturing code, project specification, application, media, and eventual ship classification rules Belman performs a large variety of quality tests including destructive, non-destructive testing and proof testing. All tests can be witnessed by the 3rd part based on the customer and classification requirements.
Destructive test: such as life cycle test and burst test to validate the design, i.e., vessels and offshore platforms
Non-destructive test such as Visual testing, dye penetrant test, Radiography examination, Magnetic testing, ultrasonic testing, hardness testing and PMI for all applications
Proof tests: leak test with air, leak test with helium and former gas, hydrostatic pressure test for all application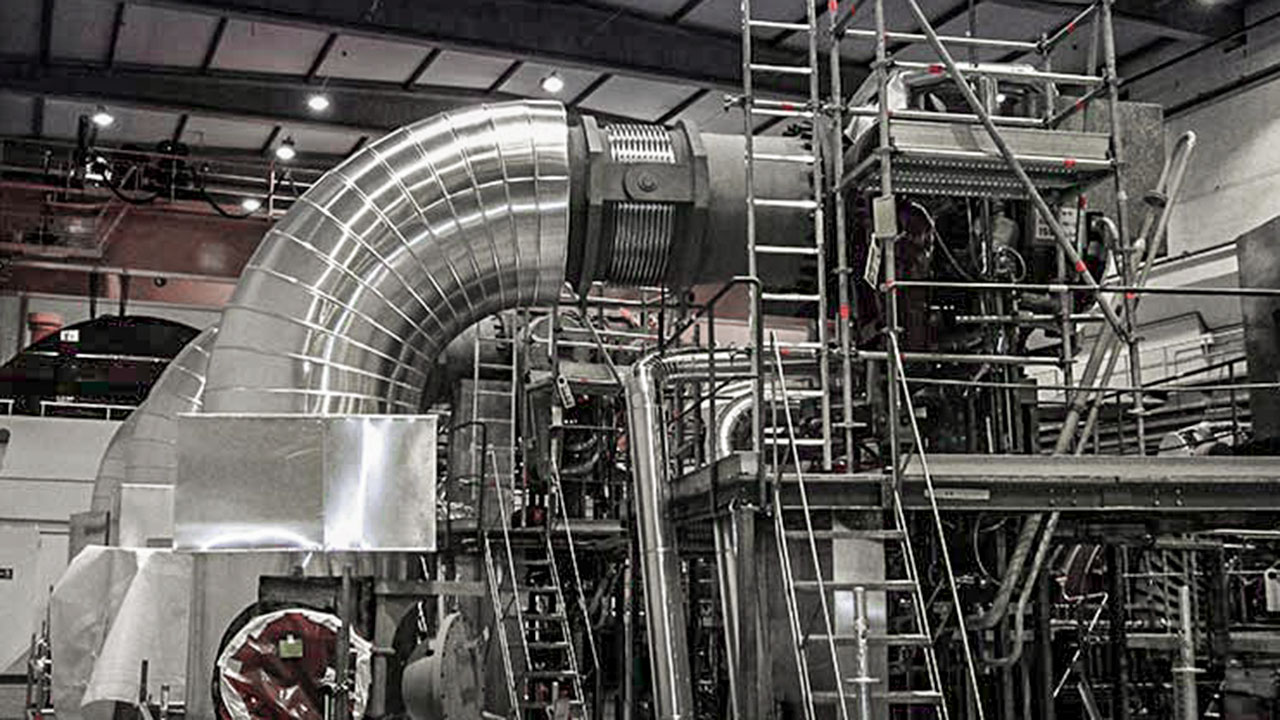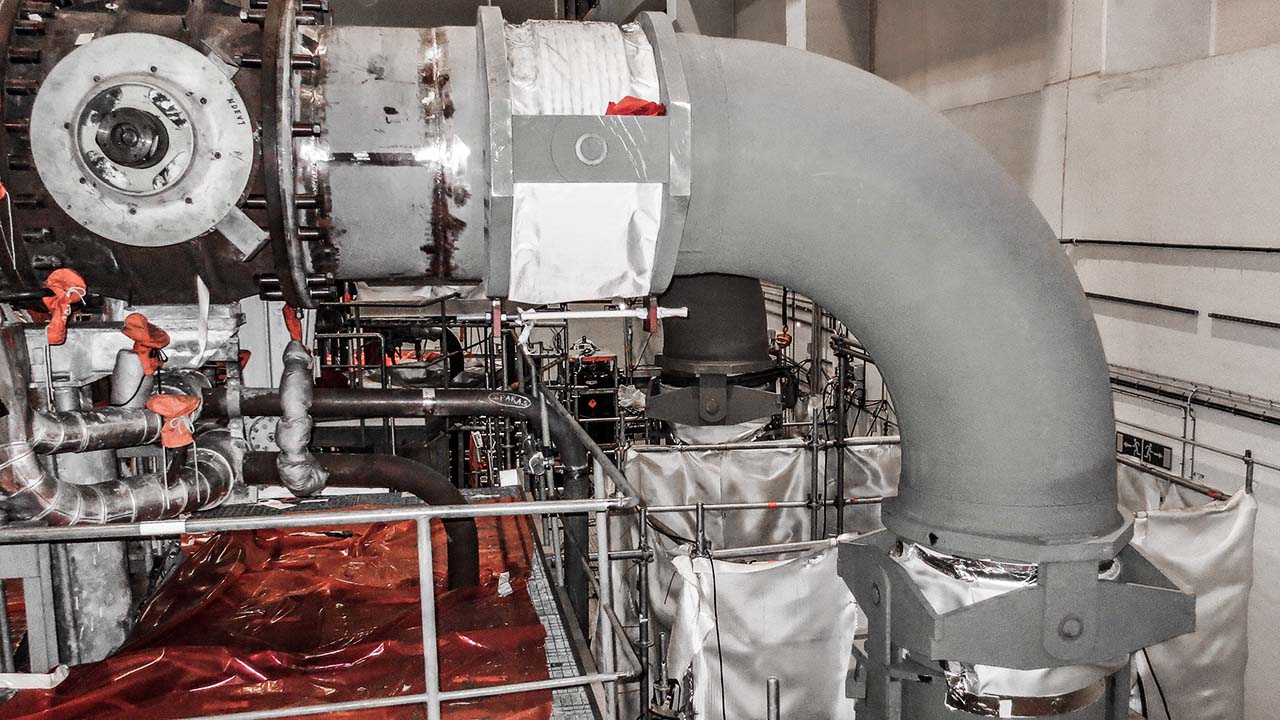 WE HAVE ENGINEERED

EXPANSION JOINTS SINCE 1994

This enable us to find you the optimum solution to your piping system.