CORROSION PROTECTION FROM EXPANSION JOINT MANUFACTURERS' PROSPECTIVE
Based on the prospective of Expansion Joint manufacturers, corrosion can be defined as the gradual destruction of materials through a chemical reaction with their environment. There are many different types of corrosion, the most important corrosion forms for ferrous and non-ferrous materials are described in our catalogue.
How to avoid corrosion on the Bellow
Expansion joint manufacturers advise the careful selection of materials for the Bellow. The application, the media, the operating environment, customer requirements and/or other factors determine the choice of the material for the Bellow. Expansion Joints manufacturers are aware that, sometimes, demanding projects require other kinds of corrosion protection for the Expansion Joint.
How to avoid corrosion on the steel components
Expansion Joints manufacturers underline that corrosion on carbon steel Expansion Joint components such as welding ends, flanges, covers etc. are avoided via the appropriate material selection and/or surface treatment.
Material selection involves the selection of a material, which is resistant to corrosion; this may be in the form of a high alloy steel type.
Usually surface treatment is a coating such as a primer, which is specified by the client. Belman as one of leading Expansion Joint manufacturers can advise on both the material selection and/or surface treatment.
PTFE coating from Expansion Joint manufacturers
PTFE-coated expansion joints from Expansion Joint manufacturers are an alternative solution for those applications in which steel Expansion Joints are not considered as the optimal choice. This could be due to an aggressive medium or other factors, which make it necessary to use a high alloy bellow material, resulting in the total solution becoming more expensive. In such cases, Expansion Joint manufacturers advise PTFE as a very good alternative from both a technical and an economic perspective.
Compared to most common steel and rubber material types from Expansion Joint manufacturers, the cost of PTFE is rather low. Moreover, when compared to titanium and similar high alloy steel materials, it is proven considerably cheaper. PTFE bellows from Expansion Joint manufacturers are often used in the chemical and paper industries, especially in applications with aggressive mediums such as chlorine. Experienced Expansion Joint manufacturers are aware that these mediums are corrosive against common steel types and even most of nickel alloys. The only possibility is therefore the selection of high cost titanium or other high alloy materials. For this reason, PTFE is often chosen due to its cost advantage and also because of its good resistance against many medias.
Tantalum coating from Expansion Joint manufacturers
In situations where the pipe system/plant has a highly aggressive medium and aggressive operating conditions, tantalum is a possible solution instead of using special metals. Experienced Expansion Joint manufacturers recommend tantalum as the one that brings an increased corrosion resistance and faster delivery. By choosing an Expansion Joint from Expansion Joint manufacturers with a tantalum surface, a better utilization of the product can be achieved. The bellows from Expansion Joint manufacturers can achieve a higher resistance to corrosion, surpassing that of the special metals (such as titanium, Hastelloy etc.), while simultaneously preserving the steels ductility.
Tantalum coating is unique in the sense that the chemical process takes place at a high temperature, and the tantalum metal is partly alloyed into the stainless bellows and a 50 µm tantalum layer is precipitated. Thus, Expansion Joint manufacturers underline that mechanical characteristics equivalent to those of stainless steel are maintained and they are significant better than bellows manufactured by Expansion Joint manufacturers with a loose tantalum liner or from solid tantalum metal.
Belman as one of the leading Expansion Joint manufacturers within the application
See who we are as Expansion Joint manufacturers and what we do in our profile brochure and in the website section About
See who have already chosen to work with us as their Expansion Joint manufacturers in References
See our full range of Expansion Joints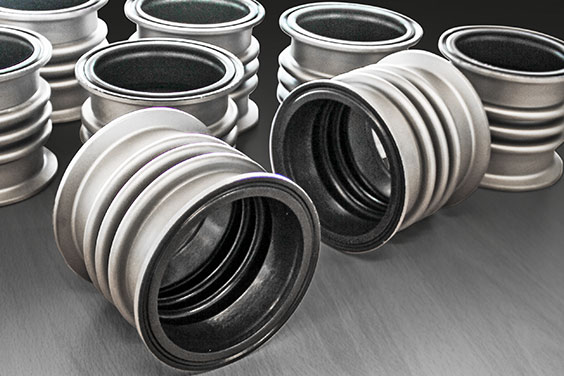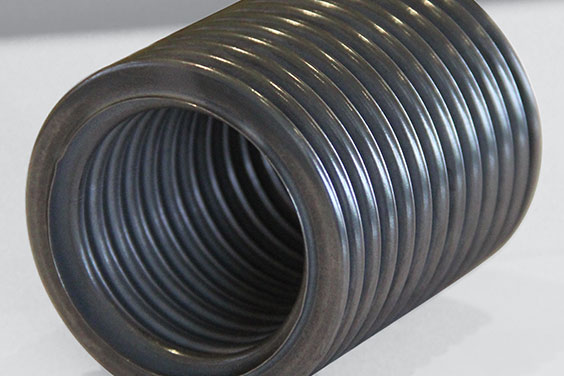 In the Technical Library Belman has gathered the technical articles we have written to explain and cover many relevant topics related to  Expansion Joints. The Technical article selection can be seen here:
In the Videothek Belman has gathered our training videos explaining and covering many relevant topics related to  Expansion Joints. The video selection can be seen here:
EXPERT KNOWLEDGE ON EXPANSION JOINTS
As Expansion Joints are special products it is complex to understand the advantgaes they bring to the system as well their limitiations and requirements. With Belman Academy we share our knowledge on Expansion Joints with you. We give you:
Trainings; Virtual live trainings
Trainings; Lunch & Learns
Videothek with training videos
Technical library with many articles