WHAT IS
AN EXPANSION JOINT?
There are other terms in use for Expansion Joints such as Expansion Bellows, Flexible Joints and Compensators.
A typical Expansion Joint is comprised of one or more metal bellows (most commonly stainless steel) or from materials such as rubber, fabric or plastic such as PTFE. While materials such as rubber, plastic and fabric have their limitations, metal is the most versatile of all materials. Metals are suitable for use at high temperatures, have high strength properties and are resistant to corrosion.
They are designed to safely absorb the dimensional changes of steel pipe systems and ducts. The changes could be heat-induced expansion and contraction, vibrations caused by rotating machinery, pressure deformations, misalignment during installation or building settlements.
The main element of the Expansion Joints is the bellow. The bellows are made up of a series of convolutions, with the shape of the convolution designed to withstand the internal pressure of the system, but flexible enough to accept axial, lateral and angular deflections.
Why should I use an Expansion Joint?
They are considered as very important components of a complete pipe system and are widely used particularly in industries where thermal expansion in pipe systems occur. They also offer the advantage of reducing stresses in pipe systems generated by thermal expansion, and reduce pipe loads at connections to sensitive equipment such as pumps and steam turbines. Taken together this acts to prolong the service life of pipe systems, and reduces the risk of their downtime for additional maintenance and repair.
Engineers and pipe designers routinely incorporate expansion joints into their pipe systems, as Expansion Joints add flexibility in to the design and reduce costs through removing the complexity of fix points, guides and reduces the overall space requirements for the pipe system.
Further, they are more effective than alternatives such as pipe bends and pipe loops due to their greater ability to conserve space, their economic efficiency and better performance in absorbing larger movements.
Where are Expansion Joints in use?
They are important components in many industries and are used extensively in among others:
Energy sector (power plants, nuclear power plants, district heating pipe systems etc.)
Steel plants
Petrochemical industry (oil refineries, pumping stations, oil rigs etc.)
Chemical industries (asphalt manufacturers etc.)
Process industry (sugar factories etc.)
Exhaust systems and engines
Pulp and paper industries
LNG/LPG tankers, -carriers etc.
They are often installed near boilers, heat exchangers, pumps, turbines, condensers, engines and in long pipe systems or pipe ducts.
What types of Expansion Joint types are available?
Expansion Joints come in a wide variety of designs. Some of them are standard and some are customised as per client requirements. Although their design may vary significantly, all Expansion Bellows are nevertheless composed from some of the following components, all with one or more specific functionalities: bellows, welding ends, flanges, hinges, tie-rods, spherical washers, wire mesh, insulation, inner sleeve, external cover, elbow and/or ring reinforcement/equalizing rings.
Available types can be seen from our Expansion Joint overview.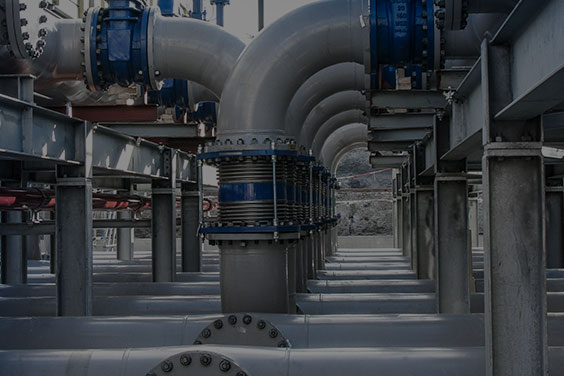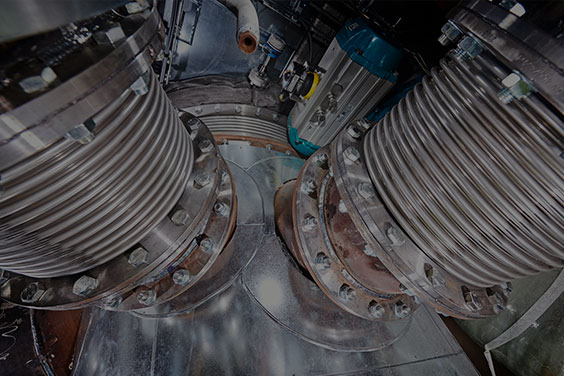 In the Technical Library Belman has gathered the technical articles we have written to explain and cover many relevant topics related to  Expansion Joints. The Technical article selection can be seen here:
In the Videothek Belman has gathered our training videos explaining and covering many relevant topics related to  Expansion Joints. The video selection can be seen here:
EXPERT KNOWLEDGE ON EXPANSION JOINTS
As Expansion Joints are special products it is complex to understand the advantgaes they bring to the system as well their limitiations and requirements. With Belman Academy we share our knowledge on ExpansionBellows with you. We give you:
Trainings; Virtual live trainings
Trainings; Lunch & Learns
Videothek with training videos
Technical library with many articles