AD 2000
EXPANSION JOINTS
FOR A STEEL PLANT


Steel plant

Germany

ADB13_2011 (AD 2000)
Belman has designed and manufactured a large AD 2000 Expansion Joint for a Blast Furnace at a Steel Plant in Germany. This Expansion Joint will be attached to the pipeline on a cyclone dust separator in the steel plant's gas cleaning facility. As the media contained abrasive particles, special materials were needed.
Client challenge – abrasive media
The client needed to replace an old worn-out Expansion Joint in its gas cleaning facility. Special materials were required for this job, due to the presence of abrasive particles in the gas coupled with the demanding environment. In addition, the client needed a supplier able to design, weld and manufacture according to AD 2000 standards for the manufacture of pressure equipment, which is why they turned to Belman for a customized and trusted solution. Belman has been the client's preferred supplier for Expansion Joints of this steel plant for the past 20 years.
BELMAN'S SOLUTION – Hinged Expansion Joint with Hardox 400 inner sleeve
The pipeline for the cyclone dust separator has a large diameter, which is why the AD 2000 Expansion Joint needed to be DN 3200 and made from special materials. The bellows are made from Inconel 625, a material that offers superior mechanical strength and corrosion resistance over a wide range of temperatures. As per the client request, the inner sleeve is made from thick walled Hastelloy 400, which offers extra high wearability and can therefore withstand the abrasive particles present in the media. This also helps to enhance the service life of the Expansion Joint. In addition, the Expansion Joint is hinged to allow it to absorb angular movements. The hinges are therefore, designed to resist the pressure thrust from the pipe system.
Special transport
The size of the Expansion Joint meant that special transportation, including escort vehicles and a police permit, was required. Belman is experienced in arranging special transport for oversized Expansion Joints and can help the client obtain all the necessary documents and permits as well as arranging the escort vehicles.
Belman is experienced in special materials
Belman is the go-to company for Expansion Joints in special materials. Since 1994, we have engineered custom-built Expansion Joint solutions for clients in many different industries worldwide. Many of these Expansion Joints are designed and manufactured in special materials and Belman can supply Expansion Joints in materials such as: Alloy 59, Alloy 188, Titanium (several different grades), Nickel, 254 SMO, Duplex, Super-Duplex etc.
Design parameters of the AD 2000 Expansion Joint:
Type: Hinged expansion joints • Quantity: 1 pc. • Dimensions: DN 3200 • Installation length: 1900 mm • Medium: Gas • Design pressure: 3.1 barg • Design temperature: 150°C • AN: +/-0.5° • Bellows: 2,4856 (Inconel 625) • Inner sleeve: 1,8714 (Hardox 400) • Pipe ends: 1,0473, 1,8714 (Hardox 400), 2,4856 (Inconel 625) • Weight: 7.2 t • Design code: ADB13_2011 (AD 2000)
Expansion Joint designed and manufactured in special materials
Expert assistance on the Expansion Joint's design and material thickness choices
Safe absorption of movements in the gas pipeline
Extensive know-how of an experienced manufacturer with the capacity to produce in special materials
An Expansion Joint designed to work under specified operating parameters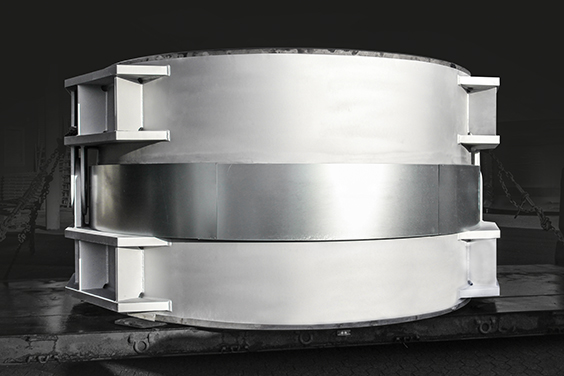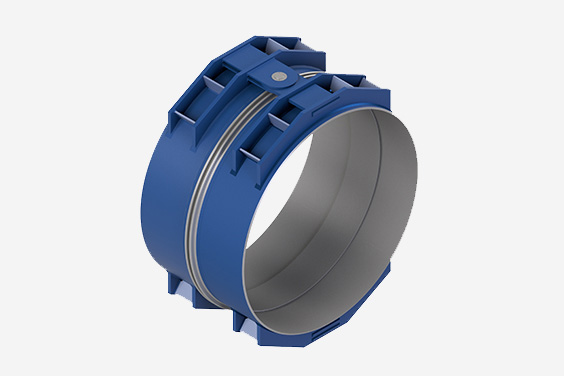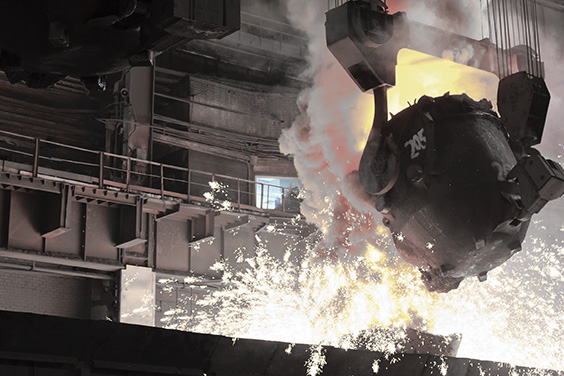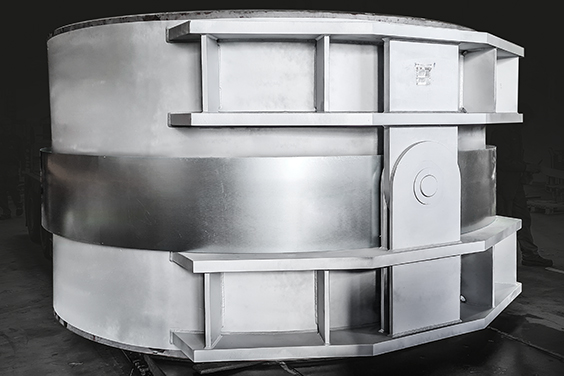 Technical information on the different materials that Belman can manufacture Expansion Joints in as well as their properties and benefits are listed in the Expansion Joint Catalogue on
page 53-55
Technical information on Hinged Expansion Joints are available in the Expansion Joint catalogue on
page 29-30
Thyssenkrupp • Severstal • TATA • ArcelorMittal • SSI (CORUS) • SSAB • Salzgitter • NLMK Group • Nornickel • Ruukki • AET Technologies • ISD Dunaferr • Gerdau • Salzgitter Flachstahl GmbH • TRIMET • Voestalpine • Steel dynamics • Usiminas • Hüttenwerke Krupp Mannesmann (HKM) • Al Ezz Dekheila •  FENI • Steel – EZDK • Evraz • Paul Wurth • Siemens VAI • Corus • Aurubis • SMS Group • Kalugin