SCRUBBER BELLOWS FOR CRUISE SHIP

Cruise ship

Mediterranean Sea

EJMA 
In total 14 Scrubber Bellows have been designed and manufactured with DNV inspection for a Cruise Ship operating in the Mediterranean Sea for absorbing movements in the Scrubber system of the vessel.
Client issue
To comply with the IMO regulations a cruise ship was having a scrubber system installed. To absorb the movement generated by the Exhaust gas cleaning process in the pipe system in and around the scrubber, Scrubber Bellows were needed. The client turned to Belman to get the optimum Scrubber Bellows for their ship.
254 SMO for Scrubber Bellows
As the medium and the operating parameters in Scrubber system often calls for 254 SMO, as this was also the material that chosen for these Scrubber Bellows. The 254 SMO Scrubber Bellows are Universal Scrubber Bellows, which means they absorb multiplane movements being Axial and Lateral movements. The flanges are loose flanges and there is no inner sleeve as the media is gas. Belman is highly experienced in design and manufacture of Scrubber Bellows.
On-time delivery
For ships on-time delivery is crucial. It is crucial to stay on time with plans for maintenance and planned day of putting the ship into service again. Time spent in shipyard needs to be minimized as this is cost-intensive. For that reason many ship owners and ship yard select Scrubber Bellows from Belman as they can always count on the delivery date promised by as well as the Scrubber Bellows being as specified and agreed. In this way they are always sure the vessel can be put back into service without any unplanned delays due to the Scrubber Bellows.
The Scrubber Bellows have the following design parameters:
Type: UN1BRU • Quantity: 4 pcs. • Dimension: DN 1100 • Length: 315 mm • Medium: Gas • Design temperature: -1/70°C • Design pressure: 0 barG • AX: +0/-52 mm • LA: +12/-0 mm • Bellows: 1.4547 (254 SMO) • Flanges: 1.0425 (P265GH) • Design code: EJMA
Type: UN1BU • Quantity: 14 pcs. • Dimension: DN 1100 • Length: 400 mm • Medium: Gas • Design temperature: -1/70°C • Design pressure: 9 barG • AX: +/-70 mm • LA: +12/-0 mm • Bellows: 1.4547 (254 SMO) • Flanges: 1.0425 (P265GH) • Design code: EJMA
The correct material selected for the Scrubber Bellows
High product quality
On-time deliveryof the Scrubber Bellows
Specialists finding the right solution for the client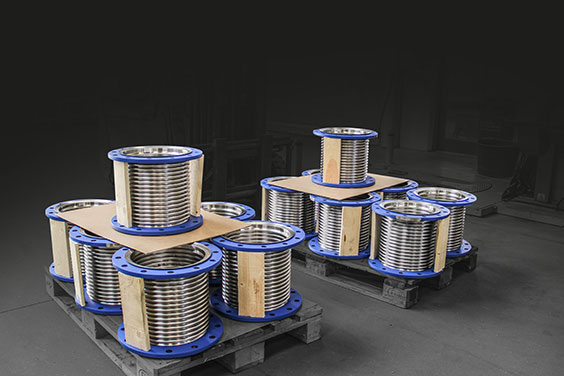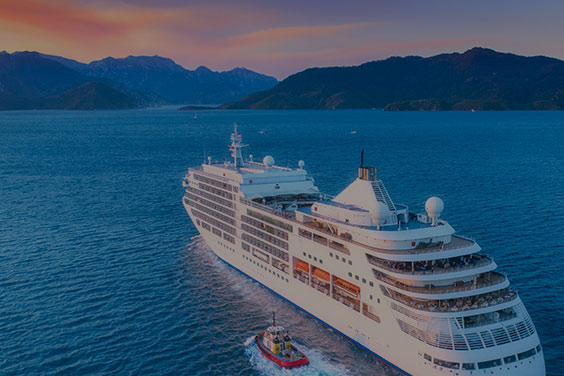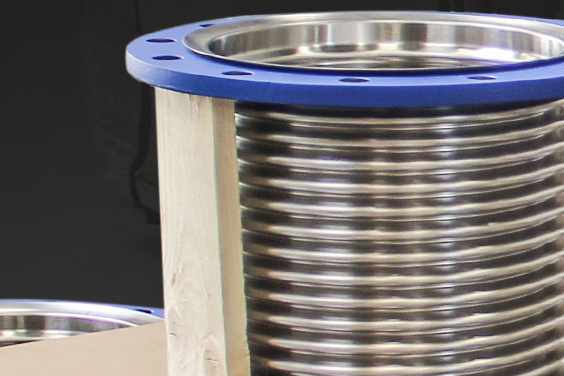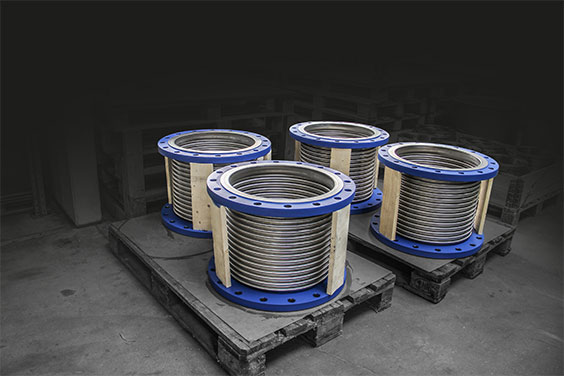 Technical information on Scrubber Expansion Joints is available in the
Scrubber Expansion Joint Catalogue
References and case stories of designs made by Belman
can be seen in the
Scrubber Expansion Joint Catalogue


MAN Diesel & Turbo • MSC • Dresser-Rand • Kawasaki • Wärtsilä Gas Solutions • Samsung Heavy Industries • Peter Brotherhood • DFDS • Drydocks World • Mærsk • Royal Caribbean Cruise Lines • Hyundai Heavy Industries • IHI Europe • Langh Tech • TORM • Baltec Marine • Fayard • AS LTH Baas • U.N. Ro-Ro Isletmeleri • YARA • Pure-Teq A/S • ME Production • CMA CGM • Dream Cruises •  Stena • Southern Route Marine • SPX • Sembcorp Marine • Matson •  Navios • Jubilant • Breeze Marine Group • Finnlinnes • P&O • Eastern Mediterran Maritime • Chantier de naval marseille • Grandi Navi Veloci • Grimaldi Lines •