PIPING BELLOWS FOR A CO2 NEUTRAL POWER PLANT

Power Plant

Denmark

EN 14917
Belman has supplied 16 expansion joints for an EPC company in various designs. All of the expansion joints are installed in a newly built facility of a Danish power plant.
Expansion joints for green energy
Belman's expansion joints are being installed in this green energy project. This newly built part of the power plant is being converted from coal-fired to the use of sustainable wood chips. This ensures the local communities have a sustainable greener electricity and heating while also meeting the city's vision to be CO2 neutral by 2025. This new power plant facility represents a working example of sustainable heat and electricity generation and due to its remarkable architecture it will become an attractive location for the visiting public.
Quality solutions from Belman
Belman took great pride in being part of this amazing project. The expansion joints supplied by Belman were customized and engineered lateral double and single expansion joints, designed to work under the operating parameters of the biomass power plant and in accordance with the client's specifications. Some of the double lateral expansion joints were designed to absorb large lateral movements.
Expansion joint experience from + 900.000 completed expansion joints
Belman excels in the design and manufacture of expansion joints for customer specific needs and has completed more than 900.000 expansion joints for various applications. Since 1994 Belman has supplied a wide range of power plant projects worldwide. For that reason, our experience in expansion joints in this business area is vast with a long reference list of successfully completed projects.
The expansion joints have the following design parameters:
Type: Tied Lateral Expansion Joints • Dimension: DN 250 – 700 • Built-in length: 365 – 1600 mm • Design temperature: -10/150°C • Design pressure: 0,3 – 1 barG • LA: up to +/-203 mm • Bellows: 1.4541 • Flanges: 1.0425 • Pipe ends and middle pipe: 1.0345 • Design Code: EN 14917
Short on-time delivery
A verified and optimized Expansion Joint solution.
Reliability of the Expansion Joint designed to work under the operating parameters
Guaranteed to deliver safe, reliable and smooth operation.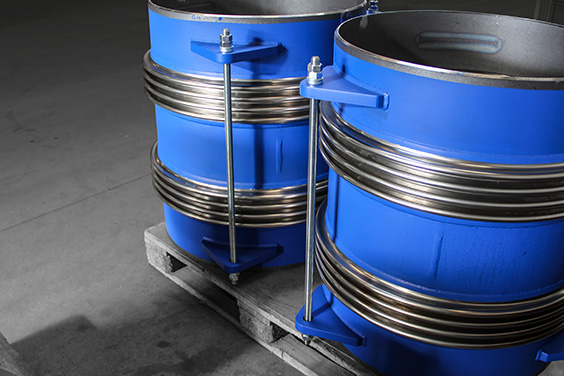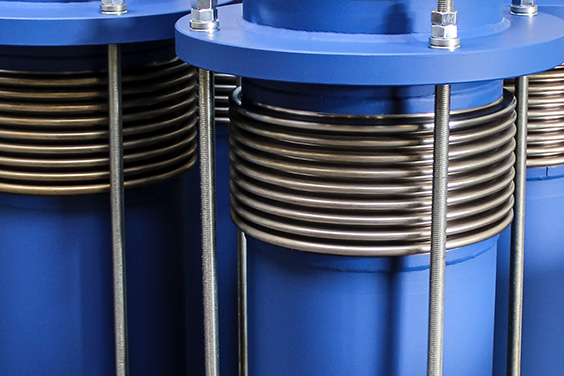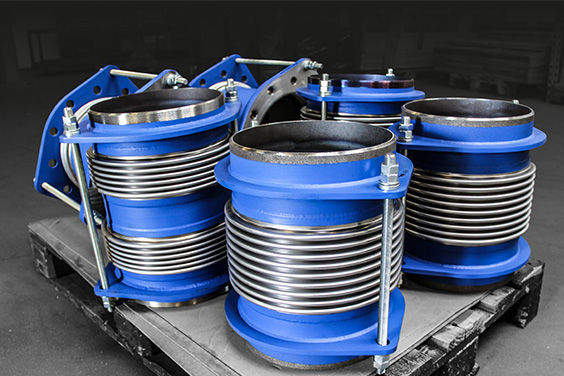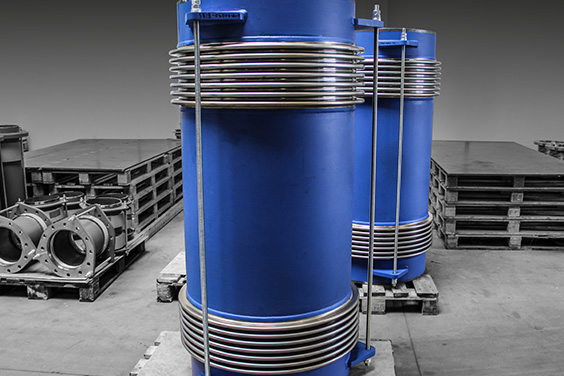 Technical information on Lateral Expansion Joints is available in the Expansion Joint Catalogue
pages 27
Pipeline design examples using Lateral Expansion Joints is available in the Expansion Joint Catalogue
page 64 – 67

Vattenfall • Termo Petroleo • Ørsted (Dong Energy) • RWE • Irkutsk Energo • STEAG • Novosibirsk Energo • Mosenergo  •  Drax • Hofor • Tauron • PakGen • BHEL • Ceylon Electricity Board • Rosatom • RWE Npower • Fortum • EDF (British Energy) • AEP Energy Services •  E.ON • Inter RAO • Fernwärme Wien • ENGIE Electrabel • Enel • Howden Turbo UK • Uniper • Veitur • Ceylon • Howden • Mitsuibishi Power • Stadtwerke Flensborg • Kraftzer •