ADVANTAGES OF GIMBAL BELLOWS EXPANSION JOINTS
Gimbal Bellows Expansion Joints are one of the type Angular Expansion Joints that allow angular movements only. They are designed to absorb angular movements in several planes without transferring pressure thrust on the fixed points. They are more flexible that a hinged solutions due to multiple angular rotations.
Why Gimbal Bellows Expansion Joints?
The benefits is that they provide a close control over the movement imposed on the bellows and additionally supports the dead weight of the pipe. Moreover, the wind and shear loads are also taken care of by the gimbal bellows structure.
Gimbal Bellows Expansion Joints are designed to absorb the full thrust load of the unit itself and thus protect the nearby equipment from the damage due to thrust load.
Since they are not restricted to a single plane, they offer greater flexibility of usage. The application of Gimbal Bellows Expansion Joints eliminates the effects of thermal growth and lowers both reaction forces and installation expenses. Costly main anchors are eliminated and only minimal guides are necessary.
What to do if I require Gimbal Bellows Expansion Joints for my project?
The answer is simple – you need to contact Belman. There are 3 ways to contact our sales department:
Do you need to know more?
Further information about our Gimbal Bellows Expansion Joints and Angular Expansion Joints in general can be found here
You can also read more about this type of Expansion Joints in the catalogue
If you require any specific references to check out our capabilities, please do not hesitate to contact us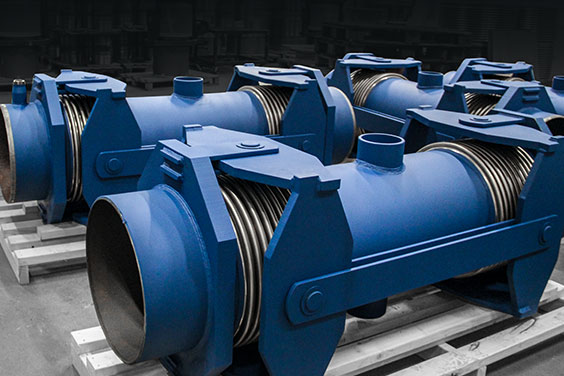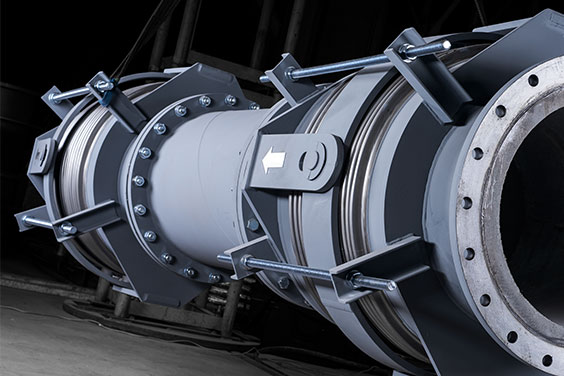 In the Technical Library Belman has gathered the technical articles we have written to explain and cover many relevant topics related to  Expansion Joints. The Technical article selection can be seen here:
In the Videothek Belman has gathered our training videos explaining and covering many relevant topics related to  Expansion Joints. The video selection can be seen here:
EXPERT KNOWLEDGE ON EXPANSION JOINTS
As Expansion Joints are special products it is complex to understand the advantgaes they bring to the system as well their limitiations and requirements. With Belman Academy we share our knowledge on Expansion Joints with you. We give you:
Trainings; Virtual live trainings
Trainings; Lunch & Learns
Videothek with training videos
Technical library with many articles