GUIDING THE CLIENT ON IGC/DNV RULES APPLYING FOR LNG

LNG-fuelled passenger ship

Baltic Sea

EJMA and IGC/DNV
These Axial Expansion Joints are supplied for an LNG-fueled passenger ship operating in the Baltic Sea. The LNG application, the corresponding design requirements, and the addition of the high demands within LNG (IGC/DNV) provided a considerable challenge for the client. Belman therefore was guiding the client on IGC/DNV rules applying for LNG Bellows.
Client issue
As very strict rules apply for LNG applications, the application itself set high demands for the components including the Expansion Joint solution. A significant challenge is to understand how the IGC/DNV rules apply for Expansion Joints, as well as the connecting piping, in that specific location in the ship where they were to be installed. The client needed assistance from product specialists that were familiar with the IGC/DNV rules. Belman was that specialist, who gladly shared our knowledge and experience as well as guiding the client's skilled engineering team on this matter.
Belman guiding the client
As Belman has vast experience in Expansion Joints for LNG applications (both ships, carriers, and onshore applications), we advised and guided on all issues related to the piping and Expansion Joints in this application/project. Belman helped the client to understand the very complex rules that applies to this challenging project. Based on this close cooperation and knowledge sharing, the client was able to specify their needs and Belman designed 2 pcs. Axial Expansion Joints. The Axial Expansion Joints are designed acroding to EJMA for -165°C/+50°C and full vacuum to 10 barg and in austenitic steel. Austenitic steel is known for working very well in minus temperatures due to their mechanical properties. The close cooperation, knowledge sharing and Belman guidance enabled the client to achieve the best and most correct Expansion Joint solution for the application.
On-time delivery
Aside from assistance on understanding how the IGC/DNV rules apply for Expansion Joints, on-time delivery was another critical point in this situation. Belman fully supported the client in delivering the Expansion Joint on-time and as per agreed to avoid unplanned delays in the installation process. The shipyard could then work according to the plan and the project ran smoothly without any unexpected delays. Furthermore, yet important Belman ensured the client received the correct solution meeting all requirements and rules.
The Expansion Joints for LNG-fueled ship have the following design parameters:
Quantity: 2 pcs. • Dimension: DN 350 • Built-in length: 157 mm • Design temperature: -165°C/+50°C • Design pressure: -1/10 barG • AX: +0/-7 mm • Bellows and pipe ends: 1.4541 (AISI 321) • Design code: EJMA • Tested at: 15 barg
Guaranteed on-time delivery
Cost savings due to a precise delivery
Expert assistance from a manufacturer that knows well the IGC/DNV codes and how to design and work according to them
Guidance and great cooperation
The correct and best in class Expansion Joint solution
Sound and cost-efficient Expansion Joint solution that ensures a smooth and safe operation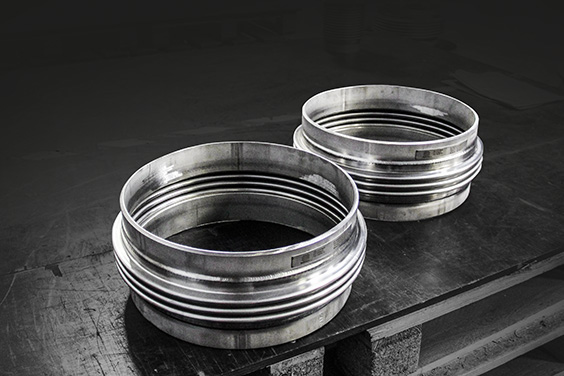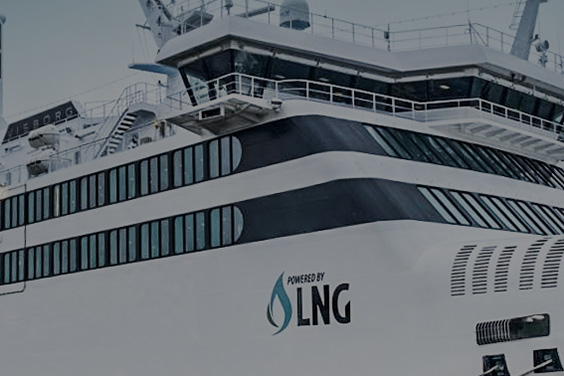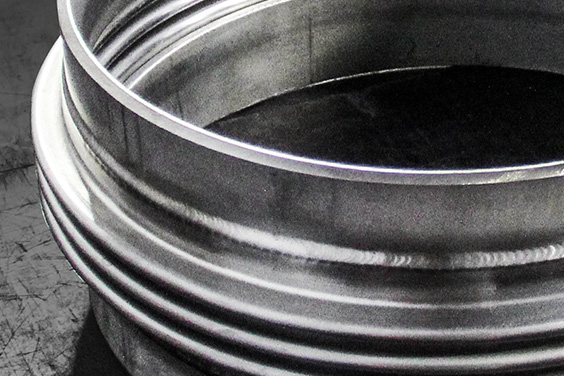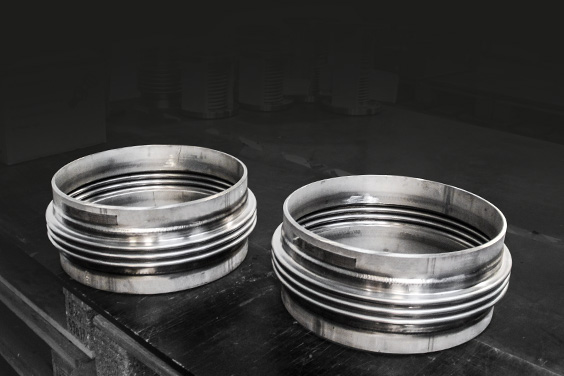 Technical information on Expansion Joints for cryogenic applications is available in the Brochure on Expansion Joint for Liquified gas
pages 11-13
Information on test and QC for Cryogenic Expansion Bellows are is available in the Brochure on Expansion Joint for Liquified gas
page 15

Dubai Drydocks • BW LPG • YAMAL LNG • Solvang • Wärtsilä Gas Solutions A/S • Dorian LPG • Neptun Werft • Pertramina  • Shell • Aker Process Systems • Huyndai Heavy Inbdustries Co. Ltd. • Hanjin Heavy Industries & Construction • BW LNG • Keppel Offshore & Marine Öresund Drydocks AB • Hamworthy • Moss Maritime • Setubal Shipyard •  Cosco Shipyard • Linde Engineering (Cryo AB) • Höegh LNG • Transpetrol • Huyndai MIPO Dockyard • Exmar • KSS Line •